CHAMP SIGNCRAFT - Signage and Printing Services.
Signage Design, Art and Crafts
We here at CHAMP, creates signages, arts and crafts for all your branding needs for your business and brand. Carefully well thought out design for all your signage needs. We ensure that all your branding needs is carefully considered and calibrated to ensure the best possible product pound for pound. With carefull attention to details as well as taking into account out client needs, we ensure the outmost quality for all our product to fit every branding campagin, advertising and promotional events.
CHAMP SIGNCRAFT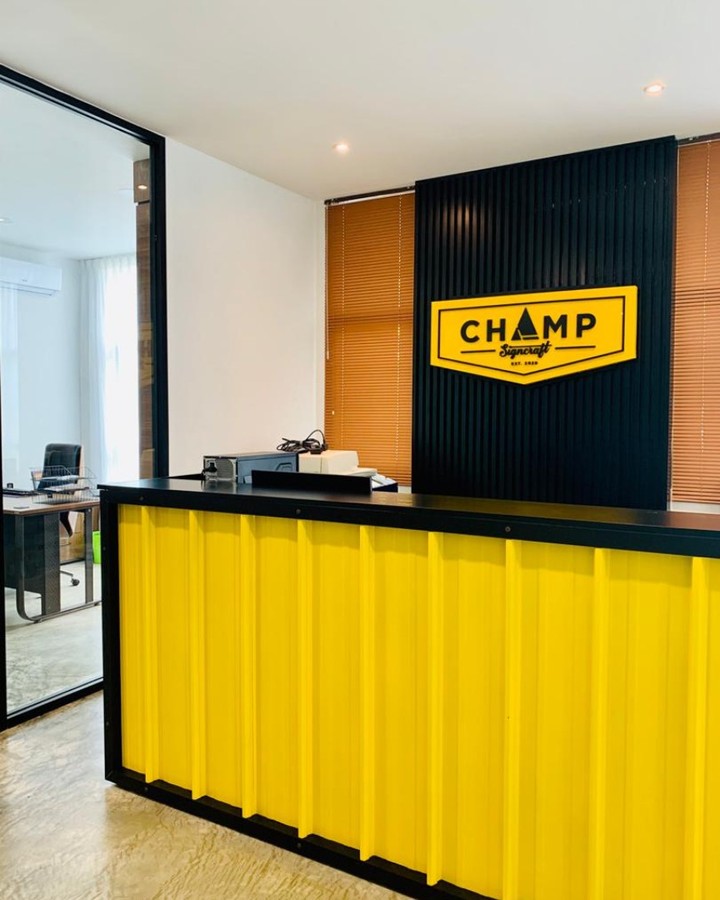 Welcome! With the ever evolving branding needs of the modern business environment, having a standout signage is of uttermost importance to ensure brand recognition of the business as well as native branding. In addition, we also provide multiple competitive packages and avenues for your branding needs, be it cards, banners,stickers, printing, custom plaque and many more.
For any events, for any commemorative moments, for your branding campaign, a new business, a new location, a new venture, whatever milestone it is, be sure that CHAMP can provide you the best advertising options for those beautiful and wonderful events.
What most of our customers come to us for:
Signages
Branding packages
Printing and Banners
OUR WORK
Here are some examples of our work.
Click on the images to make them bigger